Undercoating
Applications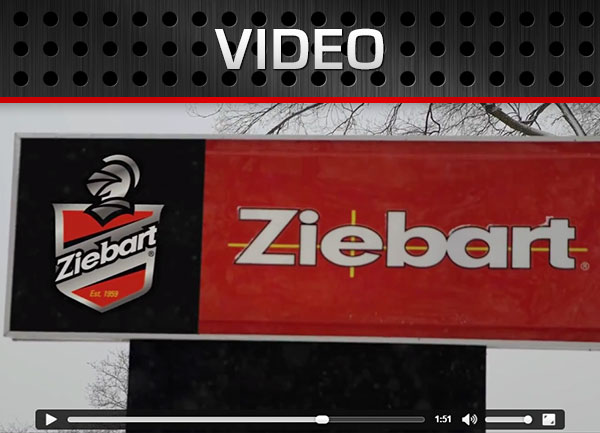 Just because it's out of sight, doesn't mean it should be out of your mind. Protect your vehicle's most exposed areas with high-quality Undercoating.
It's not wrong to want your vehicle looking as great as it did the first day you owned it. However, the roads pose a number of critical threats to your vehicle's well-being. Our undercoating is designed to keep your vehicle's undercarriage safe and provide you peace of mind for years to come.
Our trained professionals will apply our powerful undercoating solution to your vehicle's undercarriage, protecting its most exposed areas from the likes of moisture, dirt, grime, salt and more. Our expert technicians will apply the coating to the undercarriage, insulating the areas you need protected while avoiding areas like the brakes, exhaust and drive shafts.
The First Line Of Defense
While many people look at a car or truck's paintjob for cleanliness, it is equally, if not more, important for the underbelly of a vehicle to be free from corrosion and damage. Undercoating helps prevent moisture and compounds from getting into exposed areas and undoing all of the hard work you may have done to keep your paint protected and looking spotless.
Experts In Service
Ziebart undercoating service is designed to not only keep your car or truck protected, but also make you feel confident your vehicle is prepared against harm from the road. We leverage our decades of experience on your behalf, ensuring the most exposed part of your vehicle is safe from wear and corrosion.
Rust Protection
Despite how far vehicles have come, one thing remains the same: cars still rust. Trust your vehicle to the original rust protectors. Since 1959, Ziebart: it's still us or rust.
Ziebart has been in the rust protection business for more than 50 years, delivering a reliable, effective defense for vehicles against harmful elements on the road. The top choice for drivers worldwide, Ziebart rust protection helps your car or truck stay protected and looking great, year-round.
Rust Protection Experts
While our rust protection services have been around since the 1950's, our formula has evolved continuously through exhaustive research and development. Our exclusive rust protection continues to be effective no matter where you drive your vehicle, protecting metal from salt and moisture.
Effective Application
Our specially designed and patented tools help our certified technicians apply coating where your car or truck needs it the most, including all of the hidden areas other service providers miss. This means your vehicle is completely protected from rust, with a national limited full repair warranty to support it.
Protection For Years To Come
After having your car or truck treated with rust protection, you can bring your vehicle back to us for annual renewal and reapplication service. This means your protection will be maintained with our latest, most effective formula – ensuring your vehicle looks its best with each passing year.
Rust Eliminator
Nothing can reverse the signs of rust, but Ziebart's Rust Eliminator can stop further rusting in its tracks.
Rust happens. Whether you purchased a used vehicle that is already showing signs of damage, or own a car or truck that has not yet benefited from being treated with a rust protection service, finding rust damage is common as the years go by. However, this does not mean your vehicle cannot be protected from further rust damage with Rust Eliminator.
Effective Protection From Further Rust
Designed to work with the rust already on your vehicle, Ziebart Rust Eliminator reacts with the existing rust to transform it into a protective, rust-inhibiting film. This is done with a patented chemical formula designed to halt corrosion and transform affected areas into a buffer from further damage.
A Powerful Combination
Paired with our rust protection service, Ziebart Rust Eliminator is the perfect solution for auto owners looking to prevent future rust for years to come. The patented formula is safe on non-corroded metals and does not reduce metal thickness while working with your vehicle's existing corrosion. This makes Rust Eliminator a perfect companion with Rust Protection, Undercoating and dry sealant coatings.
Spotting rust does not mean your vehicle is destined for a life of corrosion. Instead, it serves as an immediate alert that your car or truck is in need of protection that only Ziebart can offer. If you are seeing signs of rust on your vehicle, contact us today to find out all of the solutions that are available to limit the damage and avoid future corrosion.